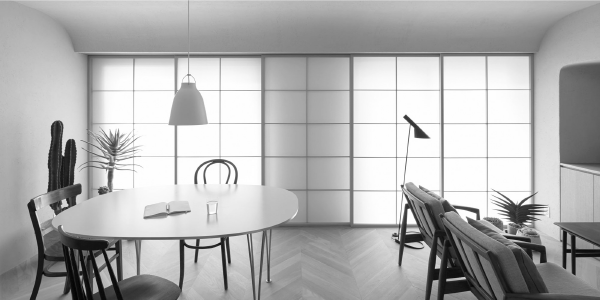 合同会社スタディー
設立 2016年5月
資本金 1,000,000円
〒160-0011 東京都新宿区若葉1-7-1-202
e-mail eto.t.study@gmail.com
業務内容
シンボルマーク・ロゴタイプ・キービジュアルのデザインを中心としたCI・VI開発及びブランド構築。ブランドブック・会社案内・ウェブサイト・パッケージ・サイン・環境等のデザイン。その他、グラフィックデザインに関する業務。
ゑ藤隆弘
グラフィックデザイナー
STUDY LLC.主宰。東京工芸大学デザイン学科准教授。1981年静岡県生まれ。2010年多摩美術大学大学院博士後期課程修了。博士(芸術)。グラフィックデザイン固有の思考や表現を多様な領域へ展開することを試みている。主な受賞に、世界ポスタートリエンナーレトヤマ2009銅賞、第22回ワルシャワ国際ポスタービエンナーレ Honorary Mention、日本タイポグラフィ年鑑2019 ベストワーク賞、ボリビアポスタービエンナーレ2019 FIRST MENTIONなど。東京TDC会員。JAGDA会員。
受賞
POSTER FEST 03  2021 BUDAPEST
3rd prize《Meaning of Meaning》
Graphic Design in Japan 2022入選
《RANGER》
日本タイポグラフィ年鑑2022 入選
《無二保育園》
日本サインデザイン賞2021
入選《無二保育園》
入選《SOLO SAUNA tune》
香港国際ポスタートリエンナーレ2020 入選
《BETWEEN SYMBOLS & ILLUSTRATIONS》《KEPLER 452B》
Graphis Poster Annual 2022 銀賞
《Para-GRAPH》
第21回ラハティ国際ポスタートリエンナーレ2021 入選
《Between Symbols and Illustrations_Summer morning》
Graphic Design in Japan 2021入選
《BETTER BODIES HI》
東京TDC賞2021入選
《Para-GRAPH》
《BETTER BODIES HI》
第16回メキシコ国際ポスタービエンナーレ 入選
《KEPLER 452B》
日本タイポグラフィ年鑑2021 審査委員賞
《BETTER BODIES HI》
日本サインデザイン賞2020
銀賞《BETTER BODIES HI》
銅賞《MUSEUM TOWER KYOBASHI》
D&AD AWARDS 2020 Shortlist入賞
《KEPLER 452B ブック》
モスクワ国際グラフィックデザインビエンナーレ Golden Bee14入選
《BETWEEN SYMBOLS & ILLUSTRATIONS》
《KEPLER 452B》
Graphis Design Annual 2021 金賞
《BETTER BODIES HI》
ボリビアポスタービエンナーレ2019
FIRST MENTION 受賞
《BETWEEN SYMBOLS & ILLUSTRATIONS》
Graphis Poster Annual 2021 銀賞
《BETWEEN SYMBOLS & ILLUSTRATIONS》
JAGDA2020入選
東京TDC賞2020入選
日本タイポグラフィ年鑑2020入選
東京ADC賞2019入選
UDA Annual Int'l Design Competition 2019 Poster Design, 金賞+銀賞+銅賞
Graphis Poster Annual 2020 銀賞
ボリビアポスタービエンナーレ2019入選
キプロスポスタートリエンナーレ2019入選
JAGDA2019入選
東京TDC賞2019入選
日本タイポグラフィ年鑑2019 ベストワーク賞
モスクワ国際グラフィックデザインビエンナーレ Golden Bee13入選
世界ポスタートリエンナーレトヤマ2018入選
東京ADC賞2018入選
JAGDA2018入選
東京TDC賞2018入選
第22回ワルシャワ国際ポスタービエンナーレ Honorary Mention
世界ポスタートリエンナーレトヤマ2012入選
日本タイポグラフィ年鑑2010ベストワーク賞
香港国際ポスタートリエンナーレ2010入選
東京TDC賞2010入選
世界ポスタートリエンナーレトヤマ2009銅賞
東京TDC賞2009入選
展覧会
「第9回世界ポスタートリエンナーレトヤマ2009」富山県立近代美術館(2009)
「THE SEARCH Beauty for Paper」竹尾見本帖本店(2009)
「第22回ワルシャワ国際ポスタービエンナーレ」ヴィラヌフポスターミュージアム(2010)
「Growing Poster」Gallery-Sa.Gak.Hyeong (2014)
「謎のグラフィック」CALM & PUNK GALLERY(2016)、他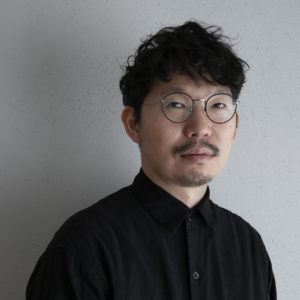 STUDY LLC.
Since May 2016
#202,1-7-1,Wakaba,Shinjuku-ku,Tokyo,160-0011,Japan
e-mail eto.t.study@gmail.com
Service
Graphic design
Visual identity
Branding
Editorial design
Web design
Packaging design
Sign design
the other work related to graphic design.
Takahiro Eto
graphic designer
Born in Shizuoka in 1981. Graduated from Doctoral Degree Course, Graduate School of Tama Art University (Ph.D.) in 2010. Since 2016, own studio in Tokyo.
He is experimenting to develop graphic design specific expressions in various fields. Awards he received include: The 9th International Poster Triennial in Toyama 2009 Bronze Prize, 22nd International Poster Biennale in Warsaw Honorary Mention, JAPAN TYPOGRAPHY ASSOCIATION 2019 Bestwork Prize, Biennial of Poster Bolivia BICeBé 2019 FIRST MENTION, and more. Associate professor at Tokyo Polytechnic University since 2021. member of Tokyo TDC and JAGDA.
Academic Position
2021.4- associate professor, Tokyo Polytechnic University
2018.4- assistant professor, Tokyo Polytechnic University
2017-2018 lecturer, nagoya university of arts and sciences
Education
2010 Graduated from Doctoral Degree Course, Graduate School of Tama Art University (Ph.D.)
2007 Graduated from Graduate School of Tama Art University (M.F.A.)
2005 Graduated from Tama Art University (B.F.A.)
Awards
POSTER FEST 03  2021 BUDAPEST
3rd prize《Meaning of Meaning》
Graphic Design in Japan 2022, Selected
《RANGER》
JAPAN TYPOGRAPHY ASSOCIATION 2021, Selected
《MUNI Nursery》
SDA Awards 2021,
Selected《SOLO SAUNA tune》
Selected《MUNI Nursery》
Hong Kong International Poster Triennial 2020, Selected
《BETWEEN SYMBOLS & ILLUSTRATIONS》《KEPLER 452B》
Graphis Poster Annual 2022, Silver Award
《Para-GRAPH》
21TH INTERNATIONAL POSTER EXHIBITION IN FINLAND 2021, Selected
《Between Symbols and Illustrations_Summer morning》
Graphic Design in Japan 2021, Selected
《BETTER BODIES HI》
Tokyo TDC Annual Awards 2021, Selected
《Para-GRAPH》
《BETTER BODIES HI》
the 16th edition of the International Poster Biennial in Mexico, SELECTED FINALIST
《KEPLER 452B》
JAPAN TYPOGRAPHY ASSOCIATION 2021, Jury Prize
《BETTER BODIES HI》
SDA Awards 2020,
Silver Award《BETTER BODIES HI》
Bronze Award《MUSEUM TOWER KYOBASHI》
D&AD AWARDS 2020 Shortlisted
《KEPLER 452B》

Moscow Global Biennale of Graphic Design Golden Bee 14, Selected
《BETWEEN SYMBOLS & ILLUSTRATIONS》《KEPLER 452B》
Graphis Design Annual 2021, Gold Award
《BETTER BODIES HI》
Biennial of Poster Bolivia BICeBé 2019, FIRST MENTION
《BETWEEN SYMBOLS & ILLUSTRATIONS》
Graphis Poster Annual 2021, Silver Award
《BETWEEN SYMBOLS & ILLUSTRATIONS》
JAGDA 2020, Selected
Tokyo TDC 2020, Selected
JAPAN TYPOGRAPHY ASSOCIATION 2020, Selected
Tokyo ADC 2019, Selected
UDA Annual Int'l Design Competition 2019 Poster Design, Gold & Silver & Bronze Award
Graphis Poster Annual 2020, Silver Award
Biennial of Poster Bolivia BICeBé 2019, Selected
The international Cyprus Poster Triennial 2019, Selected
JAPAN TYPOGRAPHY ASSOCIATION 2019, Bestwork Prize
JAGDA 2019, Selected
Tokyo TDC 2019, Selected
Moscow Global Biennale of Graphic Design Golden Bee 13, Selected
The 12th International Poster Triennial in Toyama, 2018, Selected
Tokyo ADC 2018, Selected
JAGDA 2018, Selected
Tokyo TDC 2018, Selected
The 10th International Poster Triennial in Toyama, 2012, Selected
JAPAN TYPOGRAPHY ASSOCIATION 2010, Bestwork Prize
Tokyo TDC 2010, Selected
22nd International Poster Biennale in Warsaw, Honorary Mention
Hong Kong International Poster Triennial 2010, Selected
The 9th International Poster Triennial in Toyama, 2009, Bronze Prize
Tokyo TDC 2009, Selected
Exhibition
Solo Exhibition
2018,"Between Symbols and Illustrations",Osaka Seikei University, Osaka/JAPAN
2018,"Between Symbols and Illustrations",Creative Lounge MOV aiiima 2, Tokyo/JAPAN
Group Exhibition
2021,"ARCHE",Tokyo Polytechnic University, Tokyo/JAPAN
2020,"Para-GRAPH",Tokyo Polytechnic University, Tokyo/JAPAN
2019,"KEPLER 452B",Tokyo Polytechnic University, Tokyo/JAPAN
2018,"Between Symbols and Illustrations",Tokyo Polytechnic University, Tokyo/JAPAN
2018,"2018 International Brand Design Forum & Exhibition in Shanghai, China",Shanghai/CHINA
Collection
The Museum of Modern Art, Toyama, Toyama